'2018 Gayo Daechukje' Teases at Collaboration Stages, Including Ones from JYPE & SM
BanSeok Shin, Dec. 20, 2018, 10:48 a.m.
---
What's better than getting to see many of the top groups and solo artists in K-Pop perform at end of award shows and festivals? Seeing them performing together! KBS' end of the year music festival, '2018 Gayo Daechukje' teased at some collaboration stages at this year's show. Special emphasis was placed on collaboration stages by JYP Nation as well as SMTOWN. We're looking forward to all of these collaborations as well as any possible cross-collaboration between major JYP and SM artists! The festival will air December 28th, at 8:30PM (KST). Keep an eye out on our website and social media for updates about the festival and the collaborations!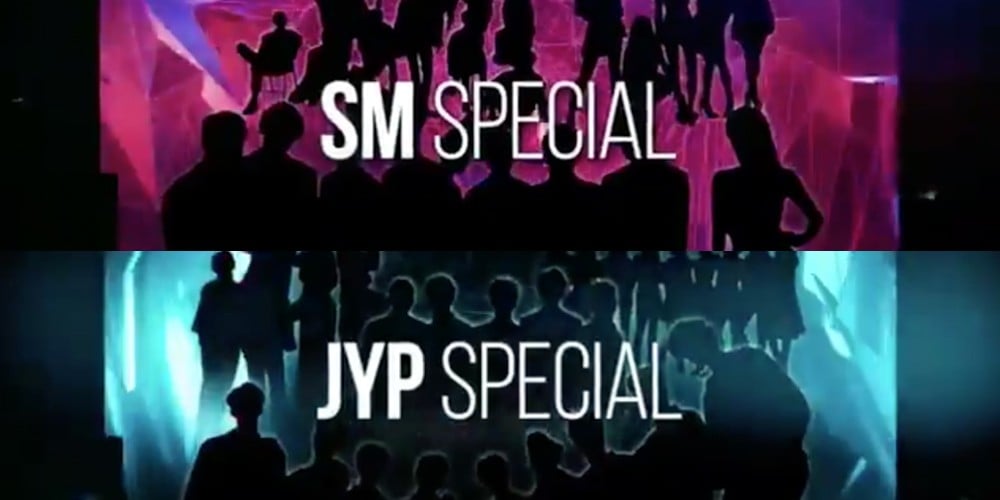 2018 KBS 가요대축제
大환상파티
마지막 파티원까지 전원 공개!

맨발투혼! 국내 최고령 걸그룹 #셀럽파이브
'아모르파티'로 제2의 전성기를 맞은#김연자

대한민국 가요계를 대표하는 양대 기획사#SM #JYP 스페셜 스테이지도
많이 기대해주세요!

12/28(금) PM8:30
KBS 2TV에서 만나요🤗 pic.twitter.com/SO43i7NO1o

— 뮤직뱅크 (Music Bank) (@KBSMusicBank) December 20, 2018
comments powered by

Disqus