Big Bang's Seungri reveals a lot while Hwasa confesses she's a big fan of Big Bang on 'Please Take Care of My Refrigerator'
Yumi Kim , Aug. 13, 2018, 4:03 p.m.
---
On the August 13 episode of JTBC's 'Please Take Care of My Refrigerator', Big Bang's Seungri and MAMAMOO's Hwasa guested the show. Seungri was bale to reveal a lot about the Big Bang members while MAMAMOO's Hwasa shared her love for the fellas. Seungri began with sharing how his hyungs seem to always get more attention than he does. He said,
"I'm afraid what they're going to say about me when I'm gone for the military."
MC Kim Sung Joo told Seungri to use the opportunity to clarify any misunderstanding and conceptions people have of him and to which Seungri said,
"I may seem like I have a great interest in the opposite sex and have a lot of girls but it's not like that."
He continued, The girls tell me 'Seungri, you are so funny', You're so charming' but then they end up asking G-Dragon and T.O.P for their numbers."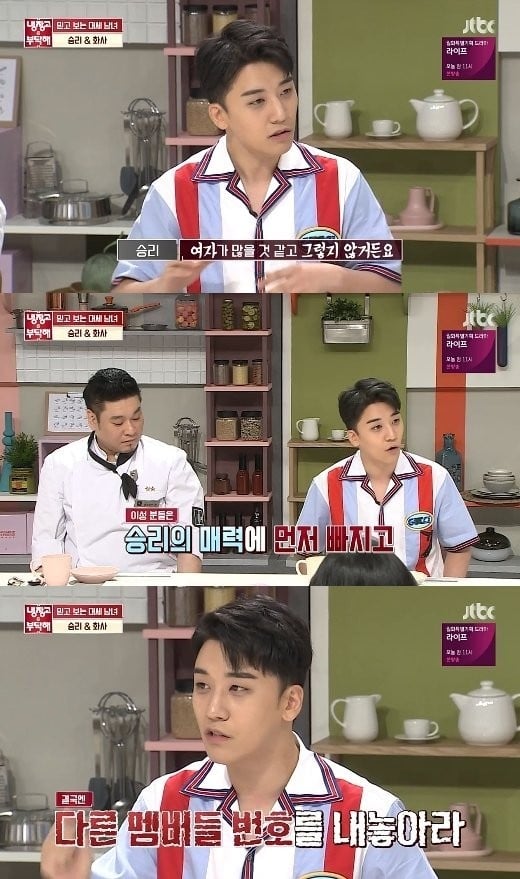 Soon afterwards, MAMAMOO's Hwasa added, "I really like Big Bang's songs. The first and last concerts I've attended were Big Bang concerts", revealing that she has been a fan since middle school. The MCs of the show quickly asked her who was her favorite member and she quickly responded with all of them. However, the MCs didn't let it go until she answered, "Please don't get me wrong", and named Taeyang, causing a lot of laughter among everyone.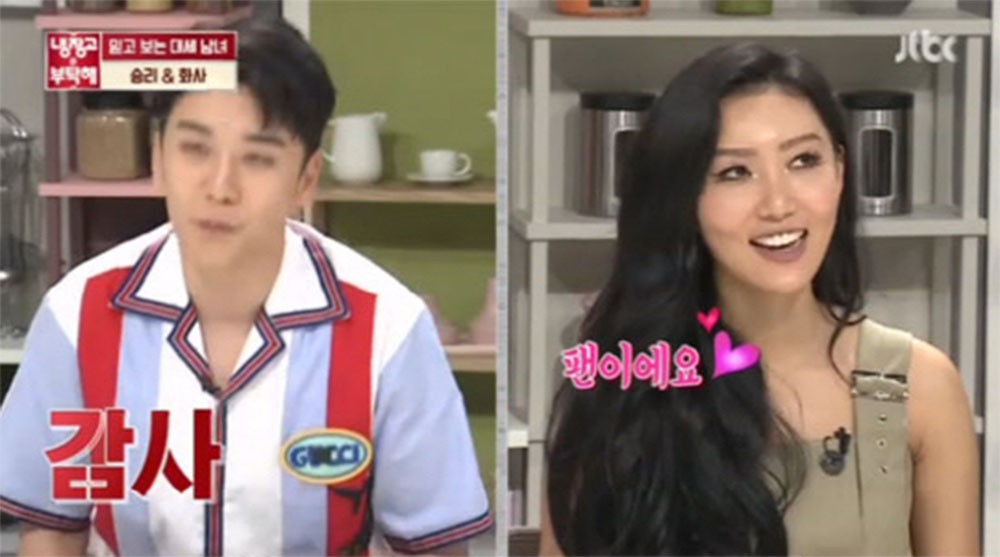 comments powered by

Disqus