Big Bang's TOP and Lee Byung Hun spotted out on a dinner outing
Jun Ko, May 8, 2018, 9:47 a.m.
---
It was discovered on May 8th that Big Bang's TOP recently went out for dinner with Lee Byung Hun! A photo of the two having dinner together was apparently taken by an acquaintance who had joined them; they had uploaded the photo onto their SNS on May 7th. It was assumed that they had gone to a naengmyun (cold noodles) restaurant in Seoul.
A lot of fans have commented on TOP's well-being, saying that he looks a lot healthier. TOP is still currently carrying out his mandatory military duties as a public service worker; hopefully he's doing well!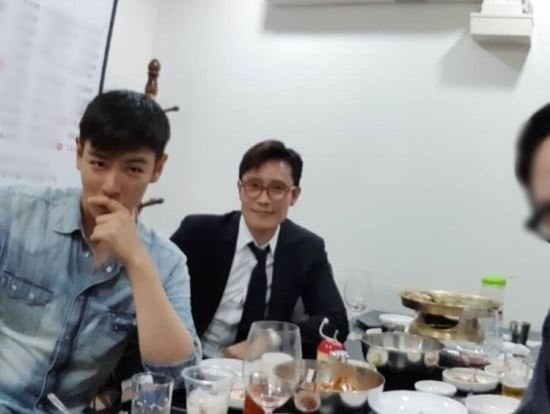 comments powered by

Disqus