Black Pink's Lisa Makes Instructor Smile With Her Adorable Charms on 'Real Men 300'
Jay Yim, Oct. 12, 2018, 3:51 p.m.
---
Black Pink's Lisa made the audience smile wih her cuteness.
On the October 12 airing of MBC's 'Real Men 300', the soldiers got into seperate groups for training titled 'Coming Over Obstacles with Fellow Soldiers'.
Matthew Douma of team a and Kang Ji Hwan of team B impressed everyone with their great speed and strength. The female soldiers then started their training right after. But prior to the start of their training, the military instructor asked the female soldiers to share words for the opposing groups. Lisa then shut her eyes tight and yelled, "Please slow down."
The instructor, as well as the fellow soldiers, broke a smile at her cute request. See the clip of Lisa above and tell us what you think of it.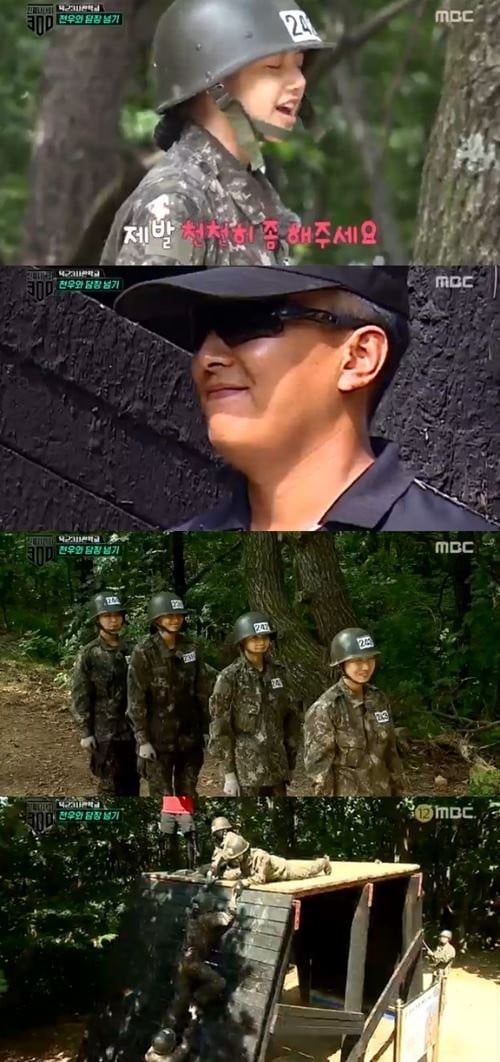 comments powered by

Disqus