Black Pink's Lisa Talk Pains of Basic Training on 'Real Men 300'
Jay Yim, Sept. 28, 2018, 3:21 p.m.
---
Black Pink's Lisa talked about the pains and sufferings behind the basic training on "Real Men 300".
On the September 28th episode of "Real Men 300", Lisa and the rest of the cast went through some basic training. She said, "I feel like I'm having indigestion issues," and she eventually had to go to the base camp nurse because of pain.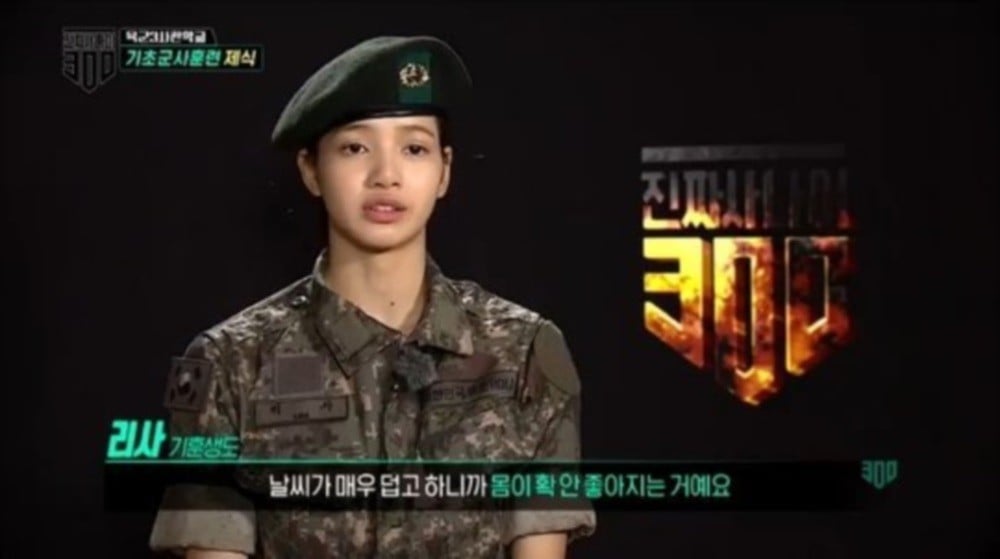 Lisa in her interview said, "My stomach hurt. The weather was so hot that my body took a turn for the worse. My mind and heart wanted me to do it, but my body wouldn't let me. I felt so disappointed, and I was embarrassed of myself."
Have you been keeping up with "Real Men 300"?
comments powered by

Disqus