DEAN explains the reason behind he chose Sulli to feature in 'Dayfly' on his Instagram
Jun Ko, Nov. 8, 2018, 10:53 a.m.
---
DEAN's newest track 'Dayfly' was released in South Korea on November 8th at 6PM KST; the track will be available internationally on November 9th! He collaborated with Sulli (former f(x) member) and RAD MUSEUM for his comeback track. However, some netizens had a negative reaction upon finding out that Sulli would be featured in the track. In response to the negative feedback, DEAN took to his Instagram Story to explain why he had chosen Sulli to feature in his track: "There are a lot of talented female singers in Korea, but I personally thoguth Sulli's voice and image would be the most fitting for the sad mood of the lyrics and melody of the song. She also fits the image of the track the most, and my opinion hasn't changed about that. Love and peace." He additionally gave a shoutout to Sulli's Instagram on his Story.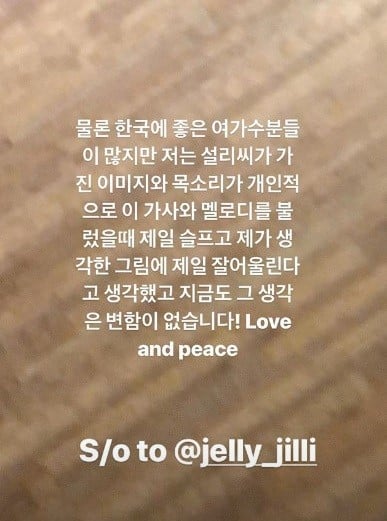 comments powered by

Disqus