Dog trainer Kang Hyung Wook labels BTS' V as a sincere pet owner
Jun Ko, Feb. 14, 2018, 3:19 p.m.
---
On the February 14th episode of OtvN's 'Unexpectedly Adult', professional dog trainer Kang Hyung Wook came on as the episode's lecturer. Due to his career involving pets, he was asked by MC Kim Sang Joong on who was the most memorable star that visited his office. To that question, he answered that it was BTS' V. "He came to our center and I thought he already had a pet but he didn't yet. He told me that he planned on adopting a puppy and asked what preparation he can make to take good care of it."
He stated his surprise at the idol's words as most of his clients don't come to his office to ask that sort of question: "Usually, people who come to my office are owners who have complaints or disappointments about their dog but he came because he wanted to take good care of his pet. It amazed me. Someone like him is a sincere pet owner."
Numerous fans of BTS already know how affectionate V is to his dog Yeontan but the knowledge that he went an extra mile to properly take care of his dog definitely sends the hearts of his fans fluttering with his love and sense of responsibility towards his pet.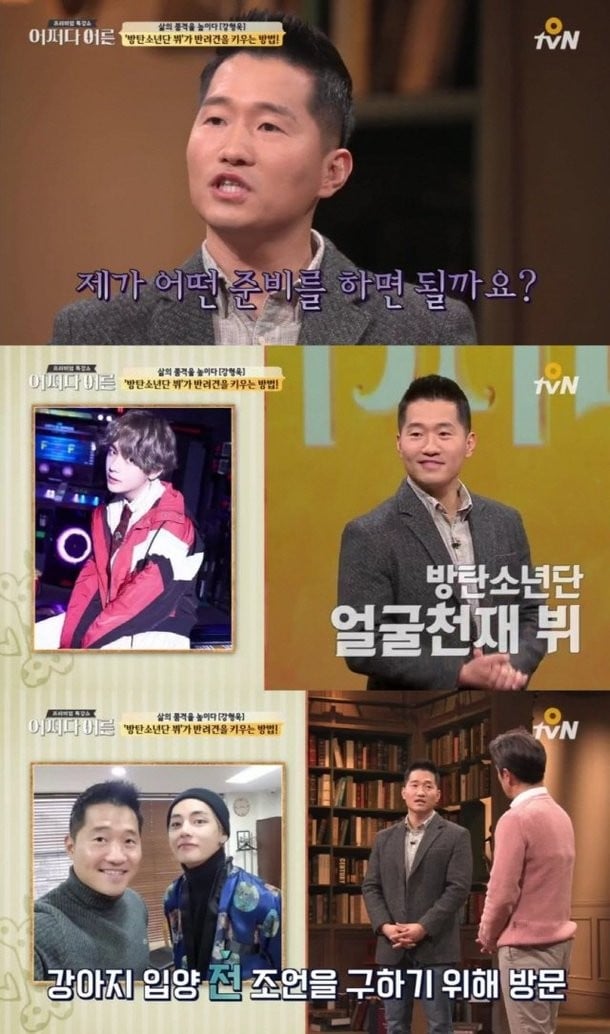 comments powered by

Disqus