Eunjin bids farewell from DIA!
Yumi Kim , May 7, 2018, 11:11 a.m.
---
It appears that Eunjin from DIA will be departing from the group. On May 7, the idol wrote a letter to fans announcing her departure from the girl group.
The letter reads:
"Hello, this is Eunjin.
How have you been, AIDs? First, I want to apologize for greeting with a letter like this to the fans who've waited for me. It might become a lengthy letter but I want to deliver my sincerity.
To be honest, my health hasn't been too well since last year. There were days when I was okay but there were also difficult times when I couldn't even step outside of my dorm for an entire day. My members held my hand and encouraged me during those times so I was able to stand it up till now. But the intimidation and fear I felt on stage were difficult to overcome. So then there were many times where I ended up showing a bad, disappointing side of me. I believe that brought disappointment to the ones cheering on for DIA. I know it's late but I want to sincerely apologize.
I've been continuously receiving treatment for the ones who've helped me and also for myself but my health is still not well. It's a career that I've wanted to do for a long time, I wanted to do good and it's precious to me but it's true that I'm currently feeling very frustrated.
I made the difficult decision to leave the group because I believed I'm harming the team and unable to provide help at this period where we are gearing up for our comeback. It's a decision I've made after thinking for a very long time. I apologize for giving pain like this again. But I hope the people I love, and the people who love me are not hurt by my decision.
This will be my last time greeting as DIA's Eunjin but I'll become the fan that loves DIA the most, and work hard for my life as a non-celebrity Eunjin in her 20s. I appreciate our precious DIA members that showed concerns and encouraged me up till now, our agency associates, and our Aids who were always my fan. I love you all. I'll always remember the love I've received from you guys. Once again, I'm so sorry and thank you."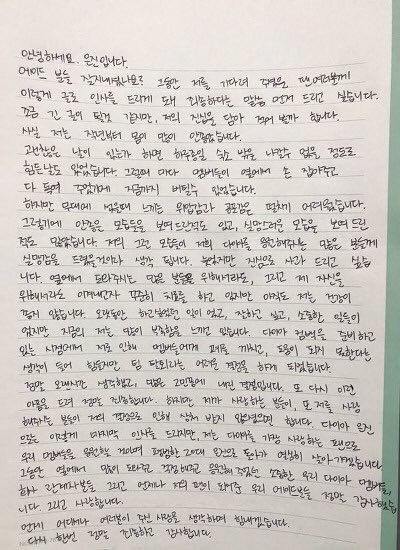 comments powered by

Disqus