EXID gives updates on Solji's eventual return
Jun Ko, April 12, 2018, 4:25 p.m.
---
Fans of EXID must have been excited to hear EXID's message to their currently-healing member, Solji. On the April 12th airing of MBC FM4U's 'Ji Suk Jin's 2 O'Clock Date', EXID was asked about the date of Solji's return to the group: "The reactions to your new song are great, but it's unfortunate that Solji won't be with you guys when you guys win #1. When is she coming back?" Junghwa responded that she'll be coming back to the group after a little more time.
Hyerin revealed that Solji had been monitoring them while she was resting: "Solji's listening to this show right now. She also monitored us yesterday and told me, 'Why are you guys so funny?'" With Solji monitoring them on their activities, the four members of EXID were asked to give a message to their resting fifth member. Hani's message to Solji was: "Thank you for always monitoring our shows and I'll reply to you quickly from now on. We have to promote soon so take good care of your knee." LE's message was: "I heard unnie has started practicing the choreography of the dances she missed. Don't overwork yourself and I hope you take good care of your body. Let's all work hard together for the next album. I love you."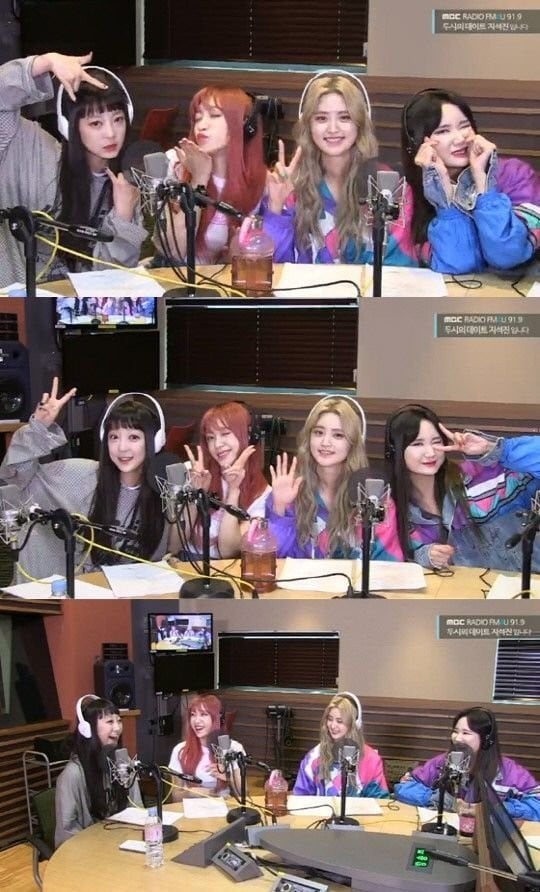 comments powered by

Disqus