EXO Shoots Their Way Up on Charts with 'Love Shot' in 60 Different Countries
Jay Yim, Dec. 14, 2018, 9:30 a.m.
---
EXO's album 'Love Shot, which is their fifth altogether, is proving to be an international success as it has reached #1 on iTunes charts in a staggering 60 different regions around the globe.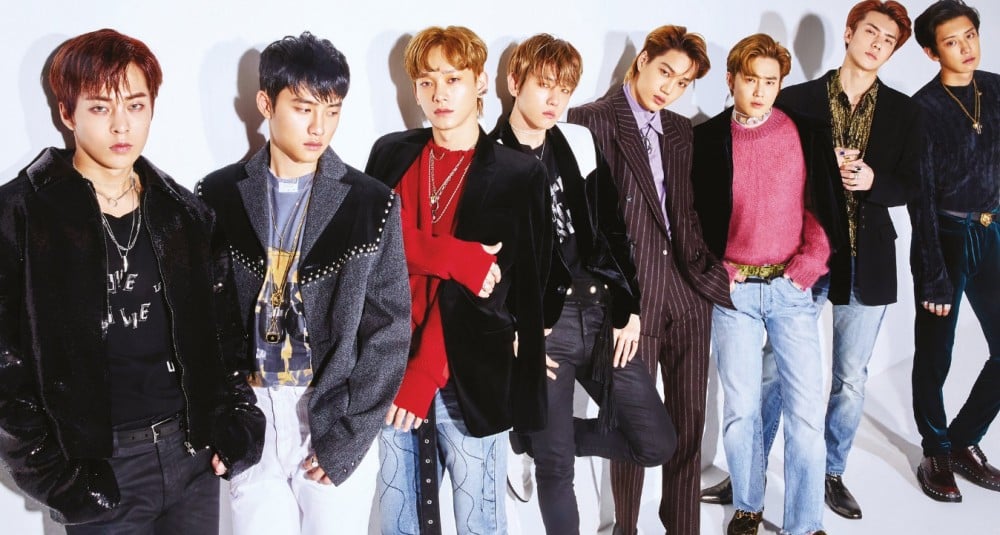 The countries include United States, Canada, France, Italy, the Netherlands, Sweden, Greece, Austria, Finland, Maldives, Norway, Luxembourg, Mexico, Brazil, Egypt, UAE, Cameroon, Saudi Arabia, India, Indonesia, Russia, Singapore, Taiwan, Malaysia, Thailand, Hong Kong, the Philippines, Hungary, Vietnam, Latvia, Romania, Argentina, Bolivia, Chile, Colombia, Ecuador, Peru, Brunei, Cambodia, Bangladesh, Guatemala, Ivory Coast, Myanmar, Palestine, Libya, Liechtenstein, Bahrain, Nigeria, Nicaragua, Kazakhstan, Mauritius, Mongolia, Oman, Qatar, Turkey, Ethiopia, Ukraine, Lebanon, and Belize.
The album has also reached the #1 spot on domestic sales charts, which include Hanteo Chart and Synnara Record Chart. In addition, it has topped sales at the retail markets of HotTracks and Kyobo Bookstore. The 'Love Shot' single has reached #1 on Melon, Bugs, and Naver Music's singles performance charts almost as soon as the song was released.
Meanwhile, EXO plans to perform 'Love Shot' live for the very first time on the December 14 episode of KBS music show 'Music Bank'.
comments powered by

Disqus