GOT7 accidentally appear on LA news station
Samantha Diaz, April 23, 2018, 3:28 p.m.
---
GOT7 are known for a lot of things but accidently appearing on ABC7's news channel is not one of them—until now.
Thanks to some watchful eyes of fans, GOT7 was spotted in the chaos of Venice Beach. The news segment was following on the story of 'Veince Breaking Up With Los Angeles". In the shot, there is a definite sighting of JB, Yougjae, and Mark flowing with the crowd. Then in the next shot, you can see the other members blending into the crowd.
Loyal fans have pieced together when the footage was taken and came to the conclusion that the group was in LA for their album jacket shoot of '7 for 7'. The album was officially released in November; however, the news station just aired the shoots not too long ago.
It has been a fun laugh amongst the kpop community with fans joking about the incident. Only GOT7 can unintentionally be captured by a news cameras crew.
Did you notice that ABC7 has the number 7 in it? Just like GOT7 and their album 7 for 7.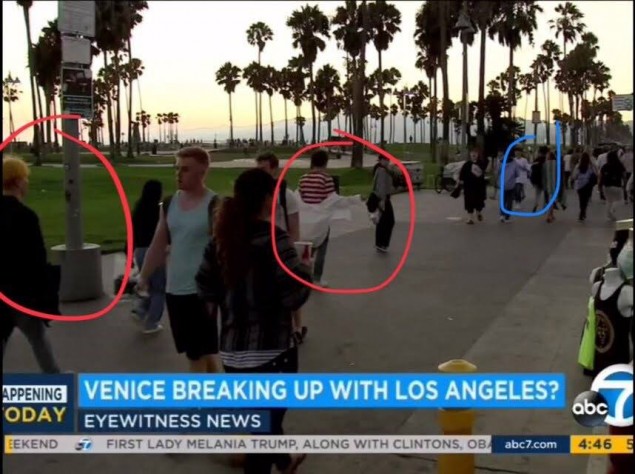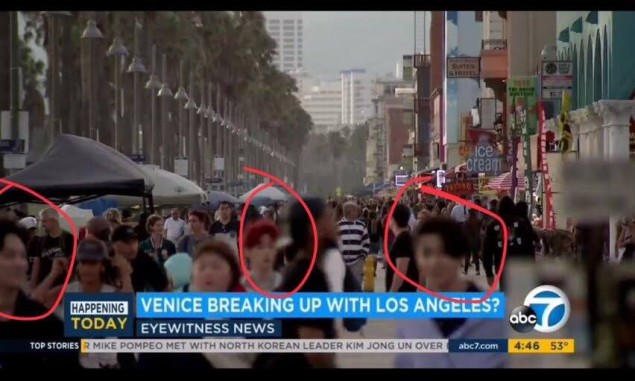 comments powered by

Disqus