Hyorin shares the story behind her tattoo on 'Life Bar'
Jun Ko, Aug. 9, 2018, 5:26 p.m.
---
On the August 9th episode of tvN's 'Life Bar', Hyorin shared the reason behind the tattoo on her stomach: "I have a tattoo on my stomach. I got the tattoo because of the scars I received from my two surgeries. The scars ended up being a big factor of stress for me. I was born with ascites and was put in an incubator immediately after birth. I was diagnosed with pediatric cancer (biliary atresia). I successfully had the surgery and received another one a year later. I thought about covering up the scar with a tattoo, so I got a tattoo of a cross over it."
She also ended up sharing how parents with kids who have biliary atresia often send mail to her.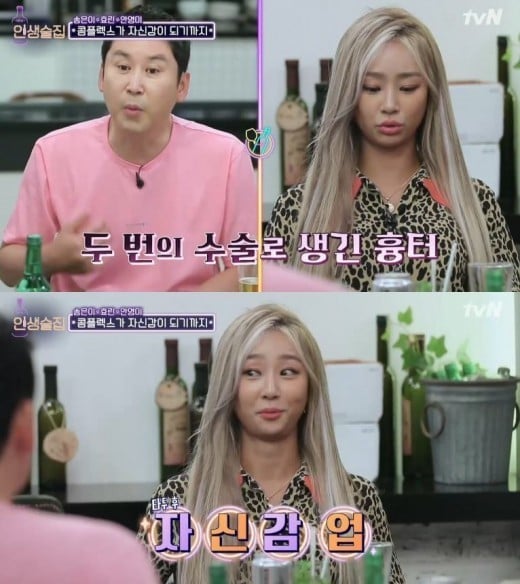 comments powered by

Disqus