"I had more than 5 relationships"
Yumi Kim , Jan. 12, 2018, 3:43 p.m.
---
Super Junior's Shindong discloses on his past relationships. The January 12 broadcast episode of JTBC's 'Perfect on Paper' had some special guest including Super Junior's Shindong, Joo Woo Jae, Sam Okyere, Kim Sang Hyuk, and many more. A female guest of the show mentioned that she ideally likes when a man has been in a relationship at least 5 times. Upon hearing this, Joo Woo Jae commented, "I was in a relationship 5 times. The longest was 2 years." Kim Sang Hyuk next said, "I was in an official relationship 8 times."
MC Heechul and Shin Dong Yup then asked right after, "How many is it in total counting in all the flings, little somethings, etc.?" Kim Sang Hyuk answered, "I've had some crushes, too. There are many. I had about three per month."
Shindong then decided to give his input and stated, "I had more than 5 relationships. The longest one lasted about 5 years and 6 months." To this, Heechul asked, "Did you think about marrying her?" Shindong seemed startled and replied, "I'll remain no comment on that."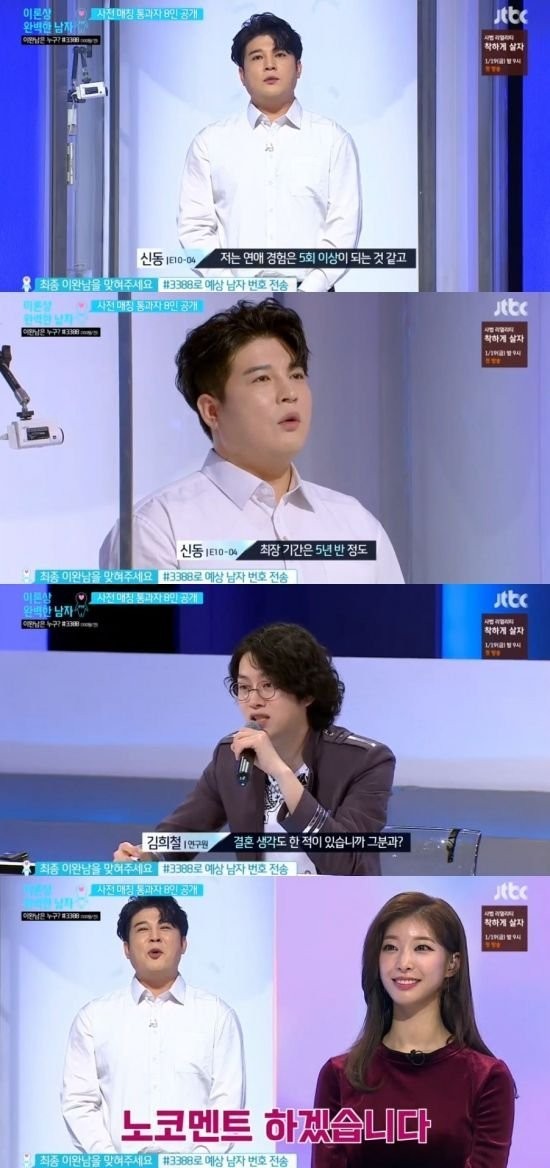 comments powered by

Disqus