J.Y. Park talks TWICE on 'Idol Room'
Jun Ko, Aug. 21, 2018, 10:15 a.m.
---
JYP Entertainment head, J.Y. Park, guested on the August 21st episode of 'Idol Room'! During his time at 'Idol Room', he shared how he had watched TWICE's 'Idol Room' episode and how he was proud of their variety skills. He expressed his worries when Jung Hyung Don and Defconn requested a sexy concept from TWICE as he believed that they didn't fit the concept, only to end up being pleasantly surprised: "When I was watching the show, I noticed that you asked TWICE to be sexy. I ended up a little worried because TWICE doesn't match with sexy. But they were much better at it than I thought. They could be sexy too. I was surprised by Mina the most. While I was watching the show, I thought 'That's Mina?' It was up to that point."
After hearing his words, Jung Hyung Don and Defconn joked about how he doesn't seem to know much about TWICE since he didn't know they could pull off the sexy concept.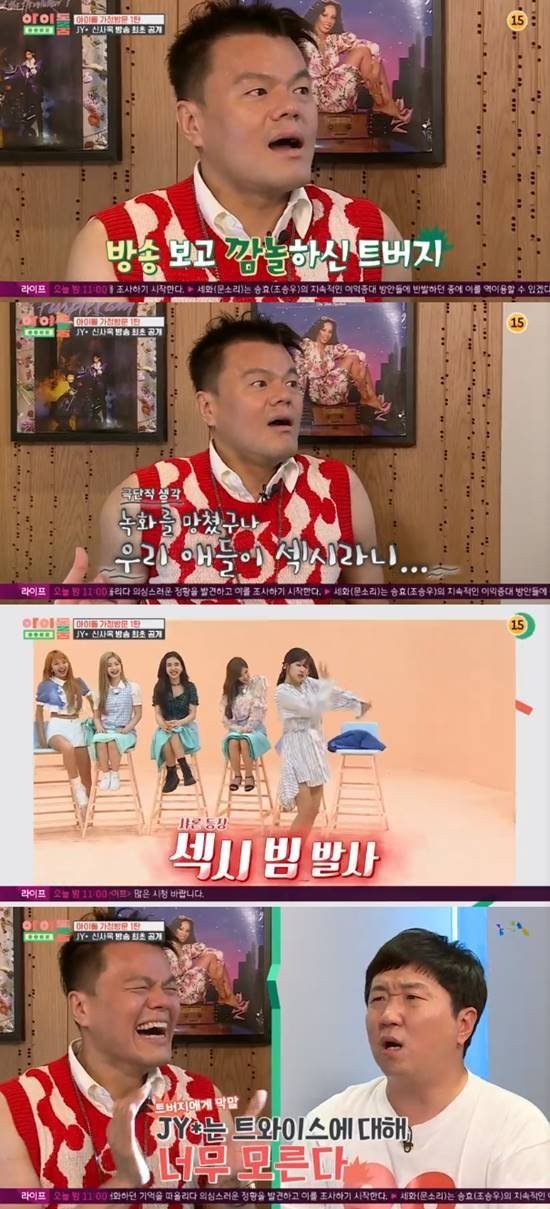 comments powered by

Disqus