MBLAQ's G.O and actress Choi Ye Seul share their first kiss, ideal types, and more in 'Video Star'
Jun Ko, July 3, 2018, 3:47 p.m.
---
Celebrity couple MBLAQ's G.O and actress Choi Ye Seul appeared as guests on July 3rd episode of MBC Every1's 'Video Star'! It seemed to be a couples-related episode with how it also featured the couple Swings and Lim Bo Ra! G.O and Choi Ye Seul engaged in a variety of topics like their first kiss, their ideal types, and more!
Being in a romantic relationship often comes with romantic actions, like kissing. When G.O and Choi Ye Seul were asked about their first kiss, they surprised everyone by revealing that they don't kiss. G.O explained that they don't particularly enjoying kissing: "We had a conversation about skinship when we first met. Ye Seul told me that she doesn't like kissing. She says it's a turnoff when the partner has bad breath and I think she's right."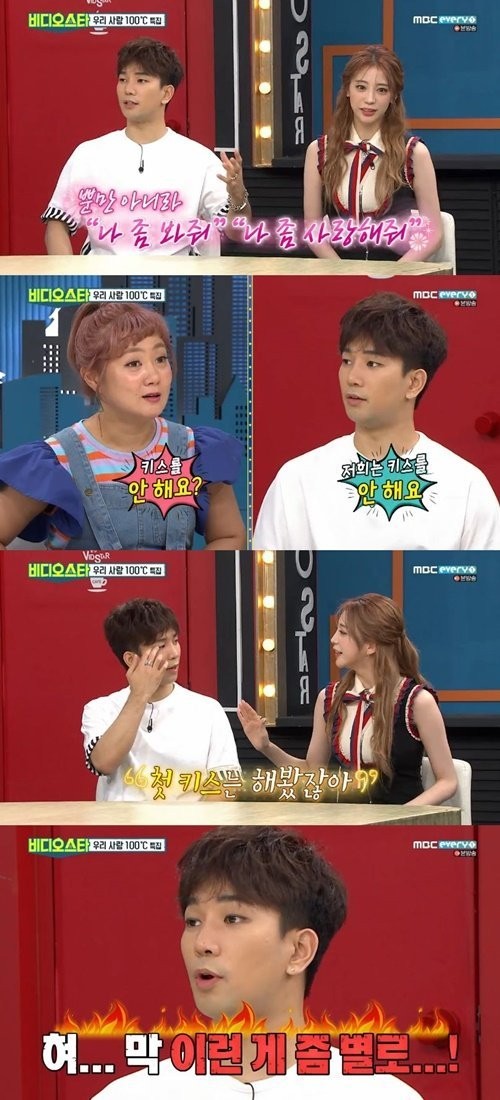 But despite their distaste for kissing, it looks like it's not stopping their love for each other with G.O revealing his intent on marrying Choi Ye Seul. He shared, "I want to hold a small wedding with Choi Ye Seul next year. It's true that we're dating with marriage in mind. I'm a lacking person so I want to depend on her. I'm a person who can do better when there's someone who can fill in (my insufficiencies), so I'm considering marriage. I want to hold a small wedding rather than an extravangant one. I'm thinking on going on a family trip with the money that's usually spent on a wedding."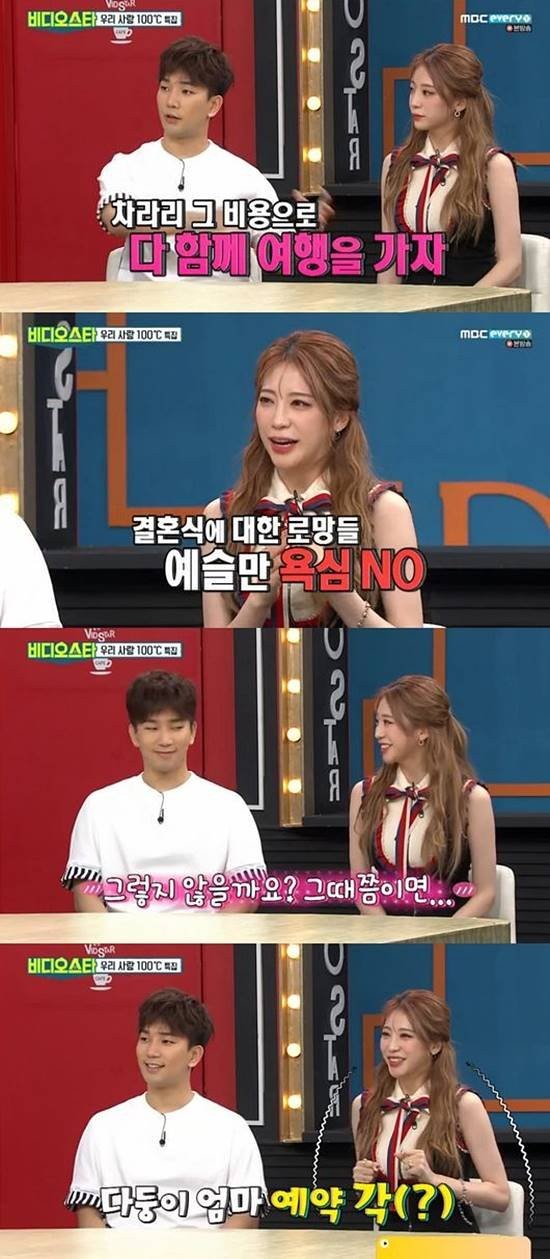 Their relationship is definitely going strong, especially with the intent of marriage. Another strong point to their marriage is how they can share their ideal types! G.O (and Swings) named actress Han Ye Seul as their ideal type before stating that Choi Ye Seul was close to his ideal type with how she held Han Ye Seul's puppy-like charms. However, Choi Ye Seul revealed that G.O was far from her ideal type as she named BTS' V as her ideal type: "My ideal type is BTS' V. I wasn't attracted to G.O when we first met."

comments powered by

Disqus