Netizens are not having it with Dispatch anymore!
Yumi Kim , July 11, 2018, 2:17 p.m.
---
It seems like netizens will no longer tolerate Dispatch creating reports, issues, and rumors for idols. Following several YG Entertainment reports, netizens have decided to petition the media outlet and have it shut down. Dispatch has currently been buzzing the media world with controversial issues in regards to Big Bang's G-Dragon, WINNER's Song Mino and actress Choi Ji Woo. Many fans believe that Dispatch dives too deep into a celebrity's life and often violates their privacy. As a result, there has been an ongoing petition demanding Dispatch to be shut down. The petition has garnered over 170,000 signatures so far.
The petition reads, "Celebrities are human too. There are aspects that celebrities don't want to show and they, too, have personal lives," and, "Their privacy also has the right to be protected because they are citizens of South Korea."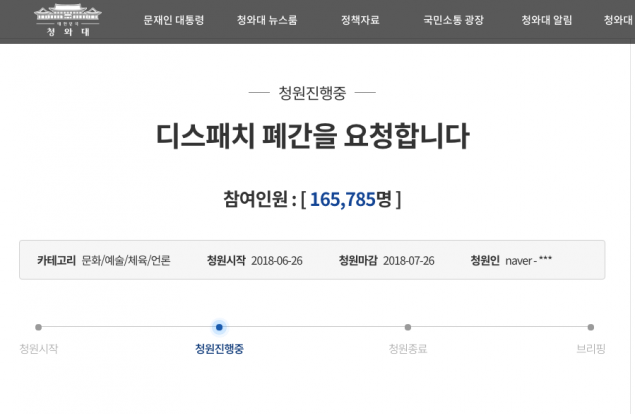 comments powered by

Disqus