Park Min Young talks about her 'Busted' co-stars in 'High Cut'
Jun Ko, May 17, 2018, 9:36 a.m.
---
Park Min Young is currently casted in the Netflix variety show 'Busted' with Nation's MC Yoo Jae Suk, actor Lee Gwang Soo, and Gugudan's Kim Se Jung. The topic of her thoughts of her co-stars came up in her interview with magazine 'High Cut'! She gave her praises to Yoo Jae Suk: "Yoo-nue-nim isn't Yoo-nue-nim for nothing. I felt how admirable he is by experiencing his leadership, responsibility, and modesty firsthand. I was already a fan of him but I came to like him even more." She also extended her praise to Lee Gwang Soo and Kim Se Jung; for Gwangsoo, she commented, "Lee Kwang Soo oppa's sense of humour on variety shows has improved even more. The harmony between the members and staff was perfect" and for Kim Se Jung, she stated, "I heard she was a popular idol and a hot issue. She was really nice. She was beyond just a pretty dongsaeng, I cared a lot for her. We quickly became close by making jokes. I'm really grateful that she depended on me."
Check out her cuts and the rest of her interview at 'High Cut'!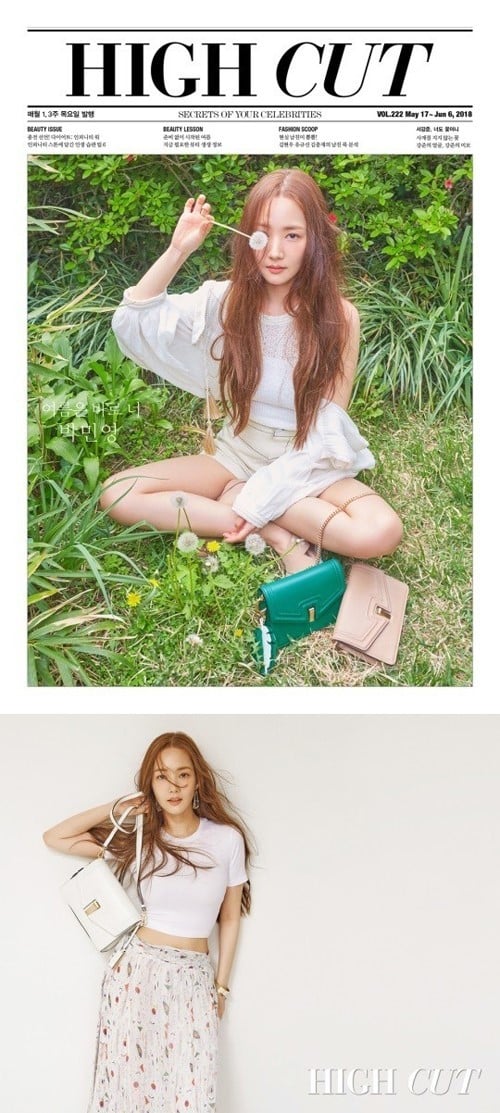 comments powered by

Disqus