Red Velvet's Irene has been receiving hate for reading a feminist book
Yumi Kim , March 19, 2018, 9:42 a.m.
---
It has been reported that Red Velvet's Irene has been receiving backlash and hate for stating that she read a certain book. According to media outlets, during a fan meet event on March 18, Irene was asked what books she has been reading nowadays. The idol mentioned that she read 'Kim Ji Young, Born 1982', which is a feminist novel. Upon hearing this, some male fans were infuriated and took to an online forum to express their anger, and even posted pictures of them burning photos of Irene.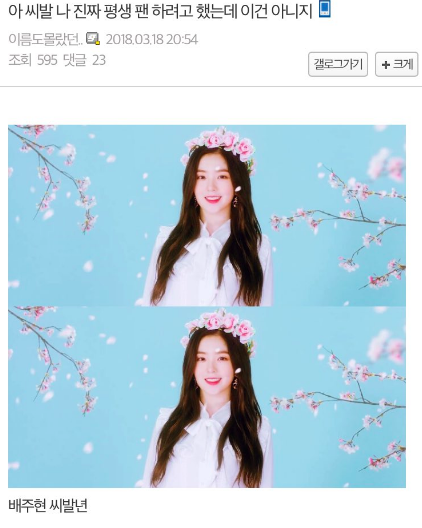 However, many netizens and fans came forward and defended the idol and criticized the male (former) fans for burning her merchandise. Many fans left tweets such as, "I'm so baffled that I can only laugh lololol."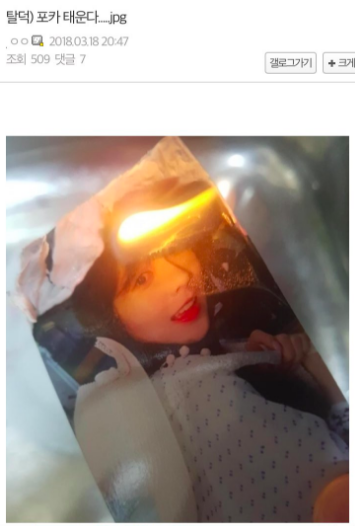 The issue has been circulating the web and has gone viral. Korean netizens have also stepped in to defend Irene. Many Korean netizens left comments such as, "Basically their logic is: you're pretty, why do you need to read something like that. Lol, that book is a bestseller for all ages, they're so ignorant smh", "I wish people like these take this chance to just leave the fandom", and more.
irene gets objectified and sexualized on numerous korean sites by those male "fans" good riddance they are leaving because she read a book on feminism, men really are trash.
— t○○ba (@drunktaeyeon) March 18, 2018


What do you think?
comments powered by

Disqus