Seungri appears on SBS Chuseok special variety show!
Yumi Kim, Sept. 25, 2018, 1:56 p.m.
---
On September 25, Big Bang's Seungri appeared on SBS Chuseok special show, 'I Will Win You Over with My Channel'. Famous MC Kang Ho Dong visited Seungri's home where they discussed a few things about YG Entertainment and such. The MC asked Big Bang's maknae to list 3 ways that YG Entertainment is better than SM Entertainment.
To this Seungri answered, "I have to name 3? I'm not sure if there are 3..."
He then mentioned Yang Hyun Suk and said, "Our hwaejangnim is smart." Kang Ho Dong fired back, "So is ours." Seungri continued, "YG makes good music." Kang Ho Dong once again fired back, "We are able to make good music too."
To this, Seungri jokingly replied, "I'll transfer (to SM) if I can be the leader. I don't like being the maknae anymore. I want to have it all." He brought more laughter as he lastly said, "But I love G-Dragon, my leader forever."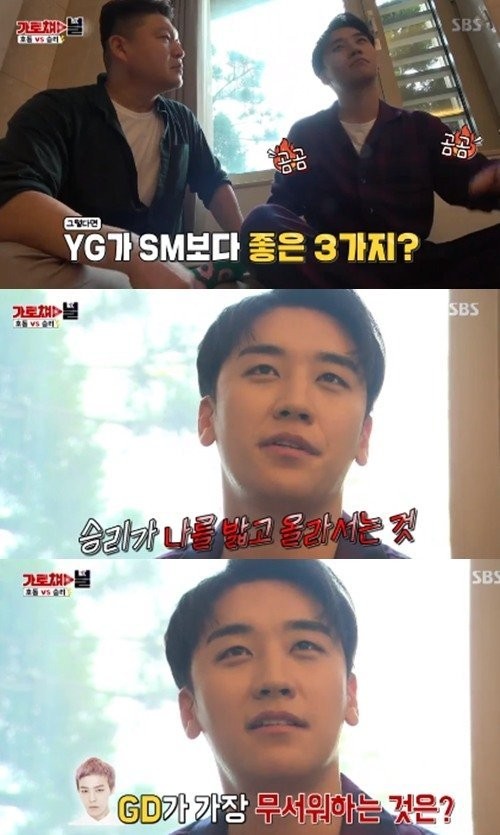 comments powered by

Disqus