SHINee's Onew bids farewell as he writes a letter to fans!
Yumi Kim, Dec. 10, 2018, 12:33 p.m.
---
SHINee's Onew had already shaved his hair and gets readys for his military enlistment. The singer took time to say goodbye to his fans in a touching handwritten letter.
The letter read:

"How are you?
I have been bestowed a period of rest.
I was always felt sorry (regretful), and will always feel sorry,
but please treat this time as a moment for me to prepare a better version of myself to you all.
And, most of all, health is important.
I will wish that all of you are healthy and happy.
I will continue to sing
so, if you think of me from time to time, please listen to my voice.
I will greet you again after I return.
Thank you so, so much.
See you again!"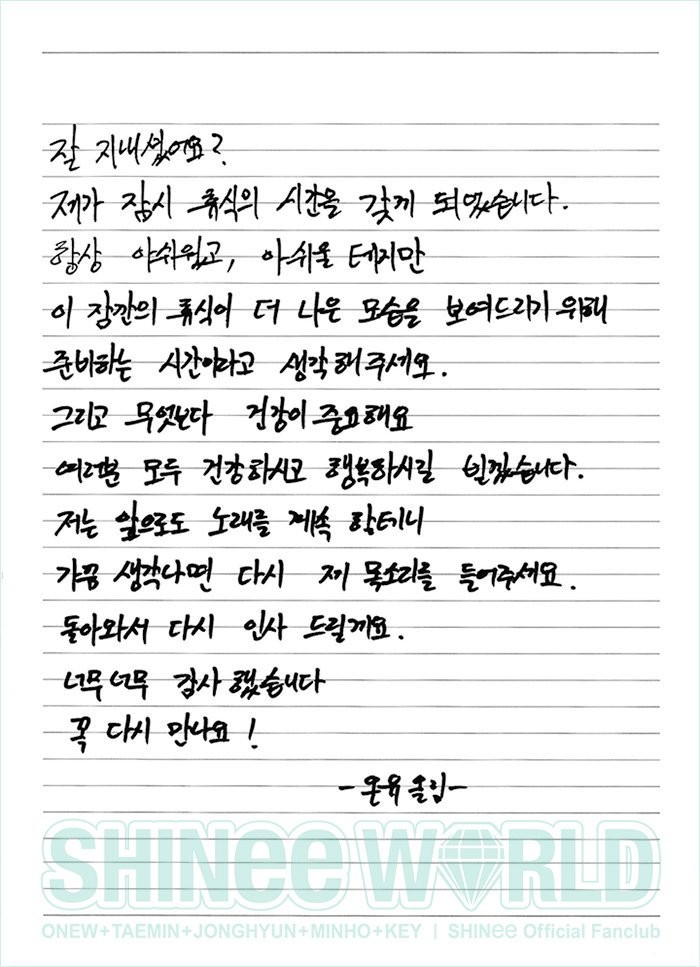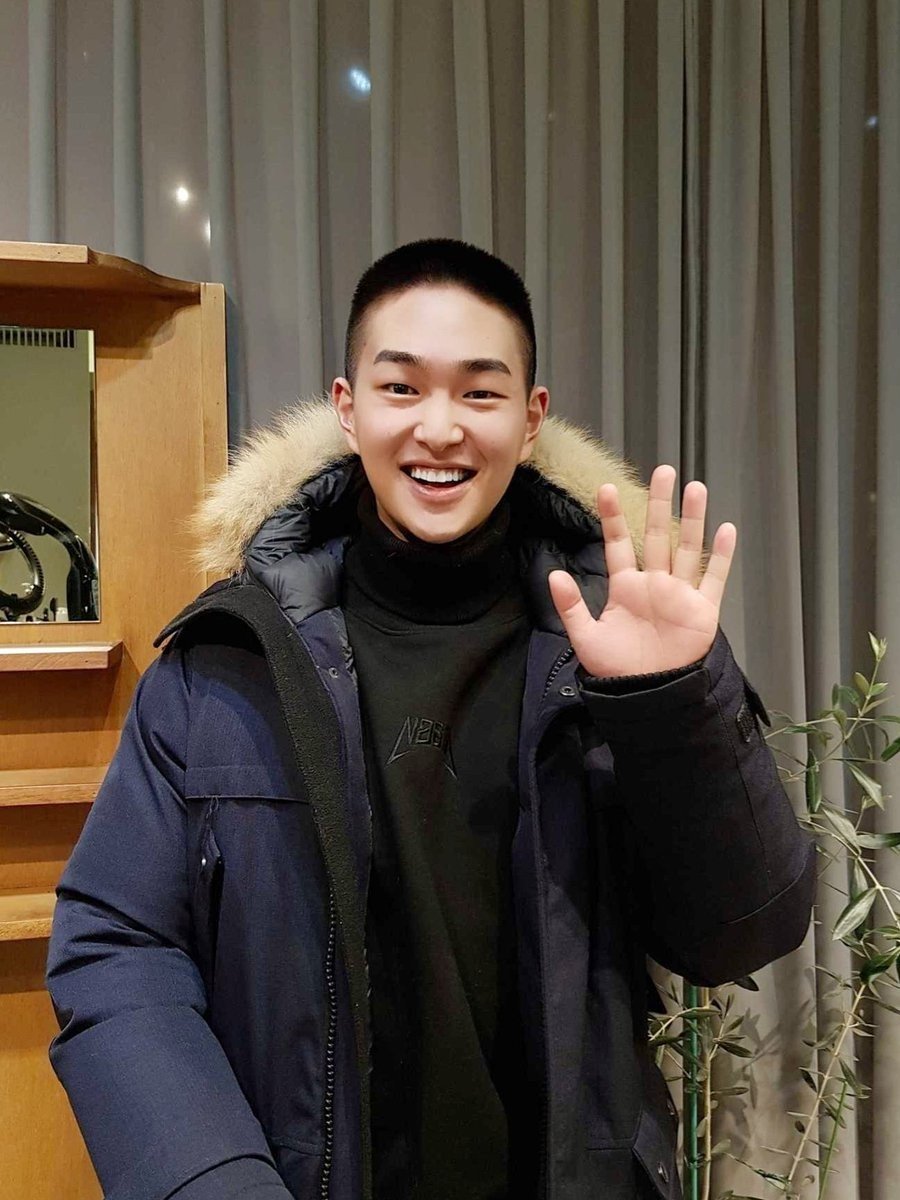 comments powered by

Disqus