SHINee's Taemin reveals his profile on 'Weekly Idol'
Jun Ko, June 13, 2018, 10:45 a.m.
---
In honor of their 10th debut anniversary, SHINee appeared as guests on the June 13th episode 'Weekly Idol'. Taemin had revealed a bit about himself during the profile segment of the show. Taemin wrote out that his positive aspect was "that I'm kind" while his negative aspect was "that I have an awful temper"; he explained that he had no middle ground, so he has a tendency to get angry quickly (though he apologizes right after he does).
Taemin had written out 'To block Key's future' and 'Annoy Key' when it came to the picture of his brain, prompting questions from the MCs. Taemin earned laughs by elaborating on the two statements: "Key hyung always annoys me and makes me cry. I hope hyung makes a big mistake on broadcast. He's too good at MCing and everything. Even monkeys fall from trees though, so I hope that happens to make him miserable."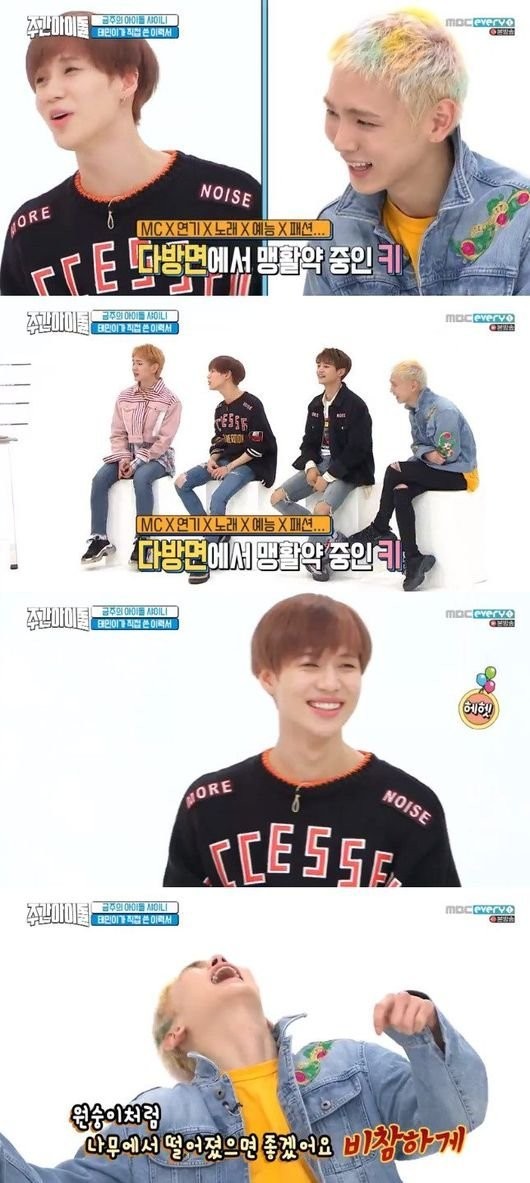 comments powered by

Disqus