Teacher Suga helping Student Tablo learn the dance to 'Fire'
Jun Ko, Oct. 23, 2017, 3:50 p.m.
---
With a screenshot of a text conversation between himself and Suga, Tablo further cements the fact that he's been aiming to learn the dance to 'Fire' from the BTS member. Straight from Tablo's twitter, he writes "진짜로 배워보려고 하고 있어요... 근데 설마 되겠어요... 두려움만 #불타오르네", which translates to "I'm really trying to learn... But I don't really think it's going to happen... My fear is just on #FIRE." The reason behind Tablo's drive to learn this dance comes from a promise that he had made, in which that if 'Born Hater' reached over 10 million views, he would perform a dance.
TRANSLATION:
T: Hey, teach me the "FIRE" dance one day. I'm sorry, but I'm being serious
S: I'll teach you. Hyung, your bones may break
T: I made a promise earlier and I'm going crazy. I said I would show a crazy dance at our concert...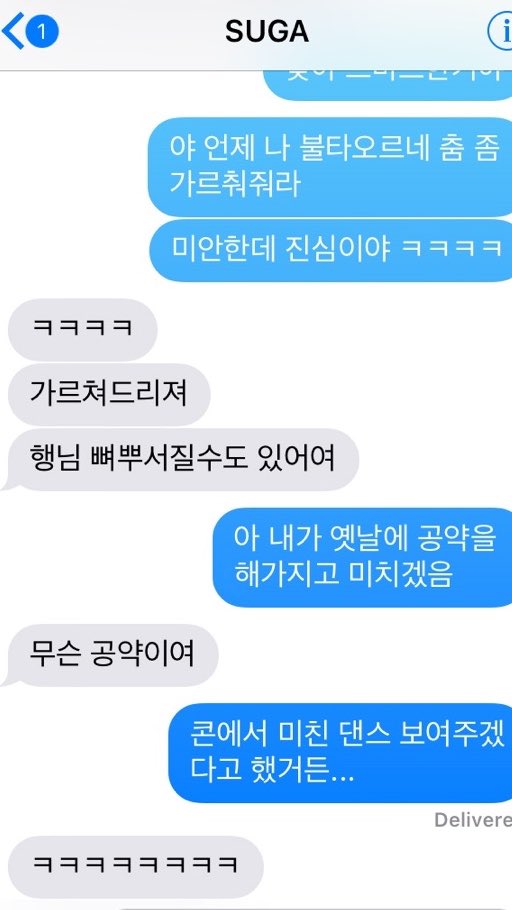 comments powered by

Disqus