The 100 million KRW VVIP 'Mansour Set' in Seungri's club gets sold
Jun Ko, April 6, 2018, 3:59 p.m.
---
The public was shocked to hear about the expensive VVIP menu at Big Bang's Seungri's club 'Burning Sun'. Seungri's club in Gangnam had opened to the public on February, where it received a lot of attention. The VVIP menu had shocked everyone, especially the 'Mansour set' that was priced at 100,000,000 KRW ($93,240 USD). It might be even more of a surprise when 'Maekyung Economy' reported on April 6th that someone had purchased the 'Mansour set' on April 1st. The identity of the purchaser remains confidential, but it is known that they are a VVIP customer.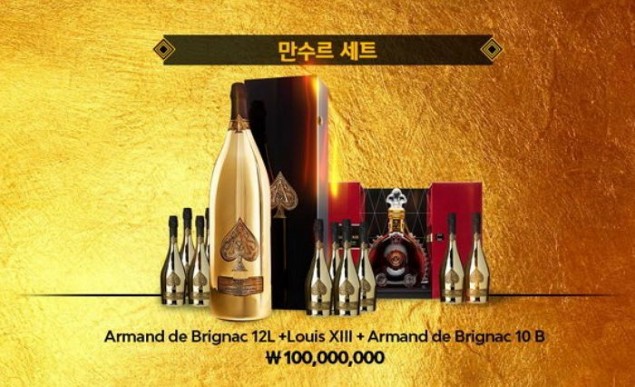 comments powered by

Disqus