VIXX's N appeared in MBC's 'Radio Star'
Yumi Kim , March 7, 2018, 2:54 p.m.
---
VIXX member N appeared on the March 7 airing of MBC's 'Radio Star'. During the show the idol was able to talk about many things that have happened to him. Firstly, the MCs of the show asked the member, "We heard you were kidnapped in Kazakhstan. What happened?" N answered, "It was when we were on a bus in Kazakhstan to go back to Korea. Right at the airport entrance, our manager stepped out and the bus drove off right away." Also adding, "The driver told us that we're heading to a lounge because there's trouble in the entrance. We trusted him and fell asleep but our manager was screaming and following us from behind. The manager cursed out all he could while following us. At the time, I thought we were just receiving a special treatment because they said they are taking us to a lounge."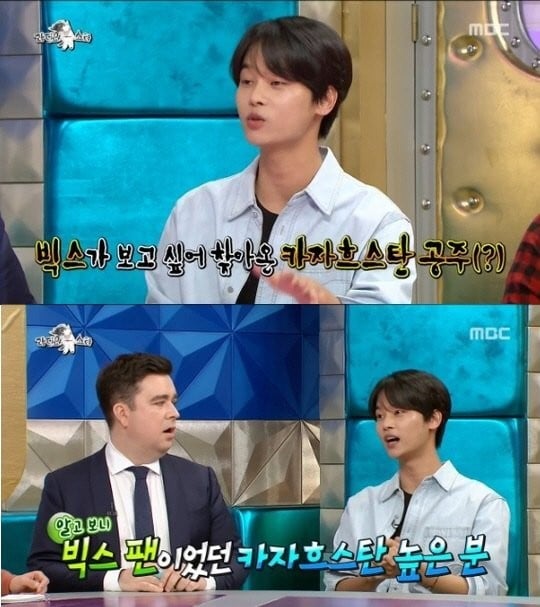 He continued, "The doors opened and a high school girl came in. She turned out to be the princess of the country. She said she's a fan of VIXX, especially me. She trapped us because she wanted to shake our hands and take pictures."
Later on, N shared a story about a time he was upset with his members. N stated, "There was a group chat of the members without me. They said they've created the chat room to prepare for my surprise birthday party. They didn't get rid of it and I found out."
He continued, "I was hurt a little but felt better knowing that they were trying to throw me a birthday party."

One of the MCs then asked if the chat room still existed and N quickly responded, "I deleted it all. I took my members' phones and pressed 'exit' on all of them."
comments powered by

Disqus