Youjin gives his apologies to his members and fans for his departure through a handwritten letter
Jun Ko, Sept. 10, 2018, 12:25 p.m.
---
On September 10th, former KNK member Youjin posted an apology letter that he had written to his members and his fans on KNK's official fancafe. The letter was for his departure from the group.
"Hello, this is KNK's Kim Youjin. First, I want to tell all of Tinkerbell [KNK's name for their fans] that I'm sorry for having them wait for me and worry about me for a long time. I was happy to debut and be active as KNK's main vocal for the past two years. It was a long-time dream of mine ever since I was young and I wanted to do it better than anyone else. But these type of thoughts ended up becoming a burden. I ended up being more frustrated with myself and faced psychological problems. Eventually, I made the difficult decision to leave the group.
I had time to focus on treatment, but standing on the stage and resuming activities became something really difficult to do. I want to give my sincere apologies to my fellow KNK members and to Tinkerbell for making the decision to leave. In the letter that I wrote for our one-year annviersary, I wrote how I was really happy from having good times with good people. I was always happy and I will always be thankful for all the good times I had with my members while preparing for our debut as KNK.
I made a lot of promises to Tinkerbell and I'm really sorry to my members, Tinkerbell, and our staff for not being able to keep those promises. I will never forget your support.
Once again, I want to say that I'm really sorry to the Tinkerbells that supported me and gave me their love during my activities and to my members Seungjun, Insung, Jihoon, and Heejun.
I won't forget the love that you gave me over the past two years; I'll treasure it for a lifetime.
To the Tinkerbells who believed in me and waited for me until the end, I'm sorry.
Please give your warm love and support to the KNK members always. They understood my decision and I will always support and pray for them.
I'm sincerely grateful for the time I had with KNK.
I'm sorry and thank you."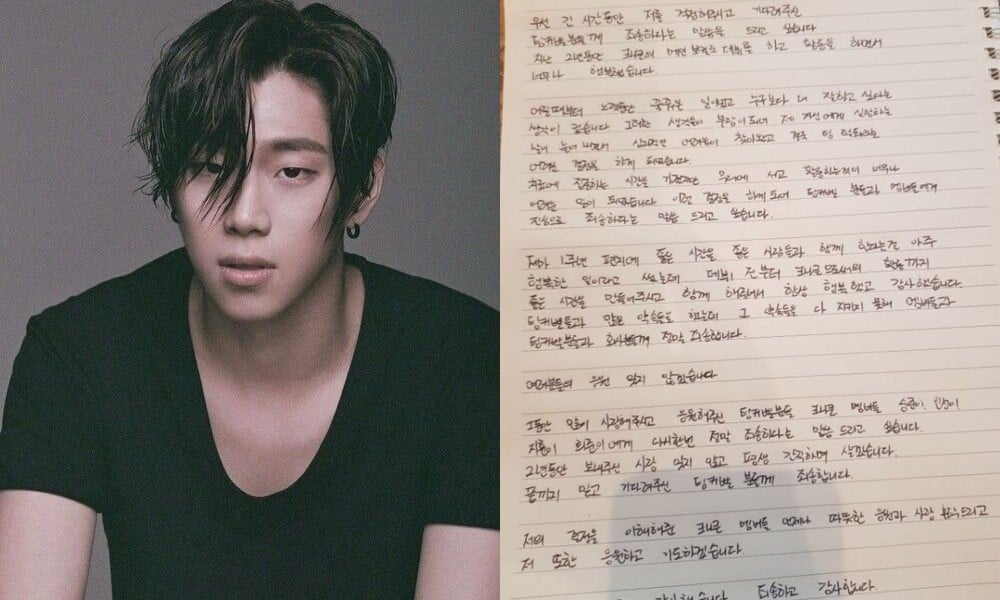 comments powered by

Disqus